Your history isn't over yet. There's still a page left.


This article is a stub. You can help Off-world: The Blade Runner Wiki by expanding it.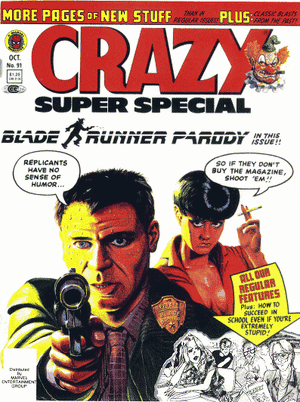 "Blade Bummer" is a parody comic of Blade Runner published in Crazy Magazine in 1982, written by Paul Kupperberg and drawn by Bob Camp.
External link
Edit