Do Androids Dream of Electric Sheep?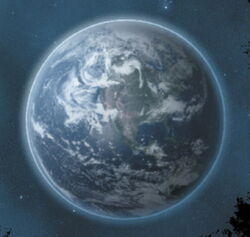 Earth, also referred to as Terra, was the home planet of humans.
Following World War Terminus, the planet's atmosphere was permanently polluted by a radioactive dust, which necessitated a United Nations-sanctioned colonization program, which called for the emigration from planet Earth. Despite this, some were left on the planet.[1]
References
[
]