Off-world: The Blade Runner Wiki is dedicated to Philip K. Dick's 1968 novel Do Androids Dream of Electric Sheep? and the derivative works it has spawned, most notably the Blade Runner multimedia franchise. This Wiki aims to be the best source of information related to Blade Runner and all things concerning it. This wiki is open and anyone can edit, but please abide by the rules.
We are currently editing 1,039 articles since December 17, 2005, and you can help!
Newest pages - Requested articles - Category index
This wiki contains a plethora of spoilers relating to the Blade Runner universe. Read at your own risk.
In Memoriam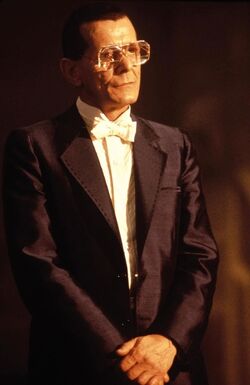 Joe Turkel
July 15, 1927 — June 27, 2022

---
Read more about the collective works of Philip K. Dick and the films they've spawned at PKD-pedia: The Philip K. Dick Wiki.